Tammie Wales creates art from coffee spills.  Gilmore Girls would be soooooo jealous.
Though it seems so modern, painting with coffee has been around for hundreds of years.
It's a unique medium and the art smells great too.
skeleton check, snail check…Wait, is that animal enjoying a cuppa?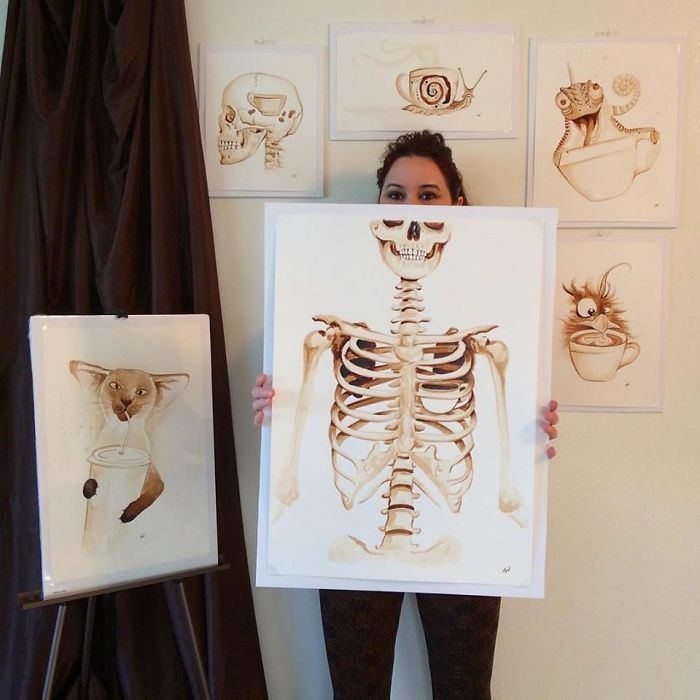 Last caffeine painting of 2016.  Full steam ahead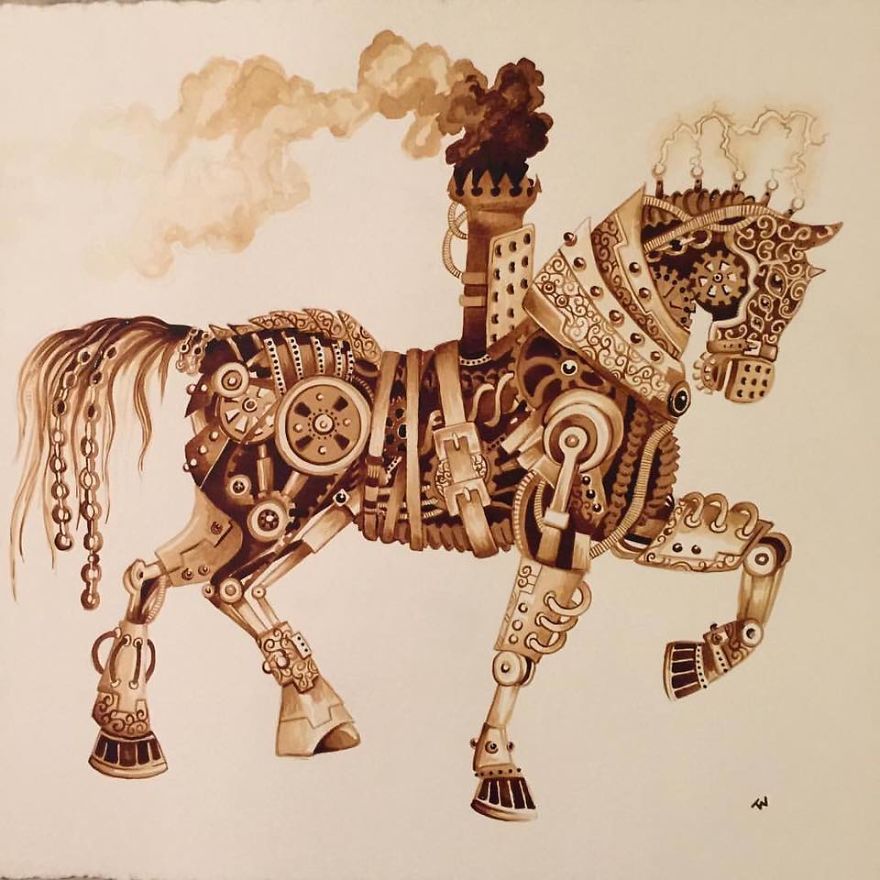 Mermaids, Steampunk, and espresso.  My cup runneth over.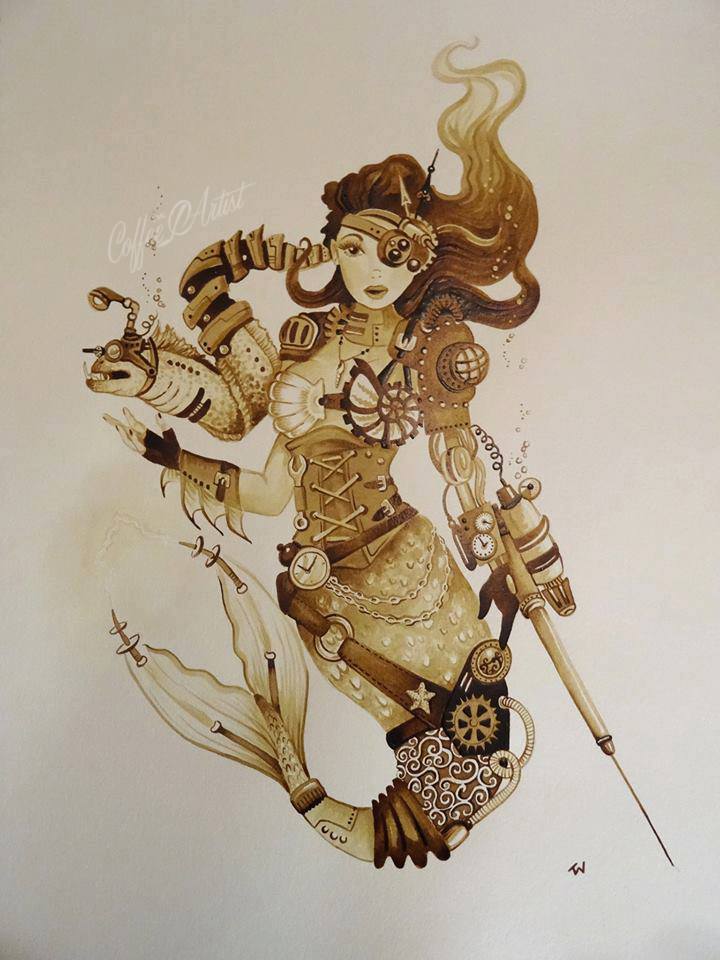 Do vampires put blood in their java?  This one says "caffeinated".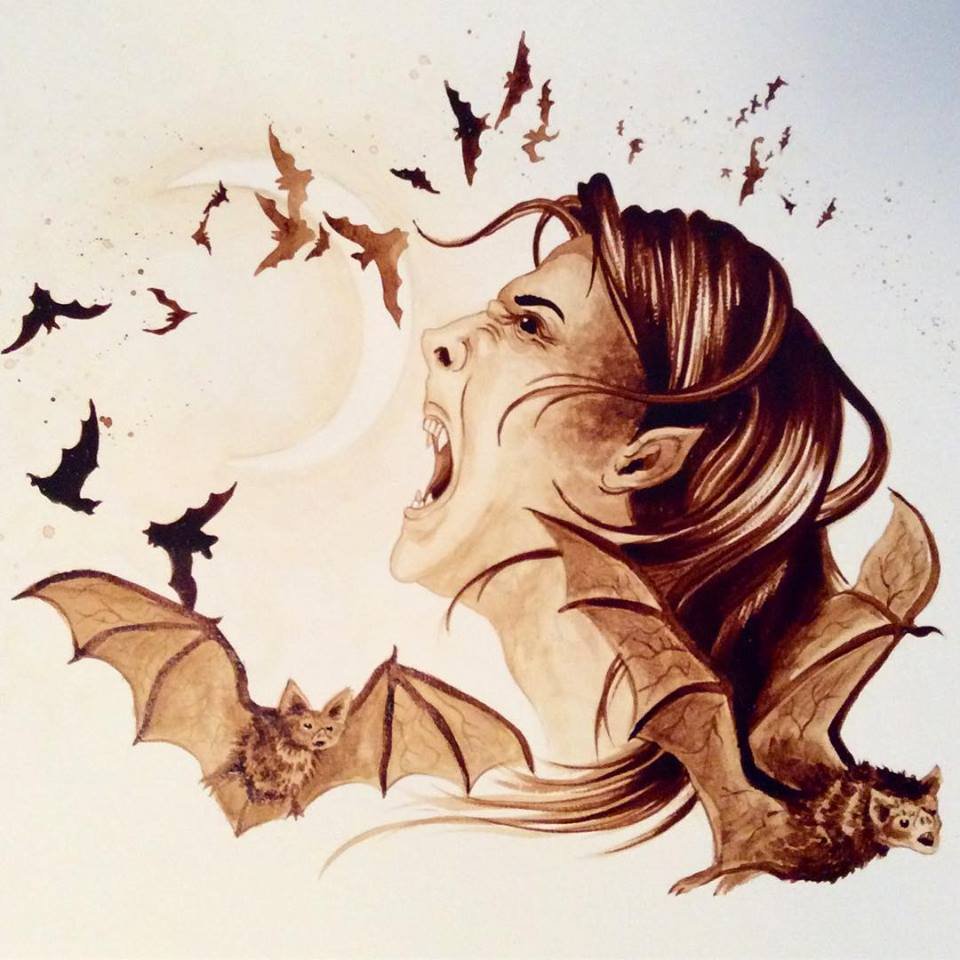 Sir Whiskerfur and Lieutenant Colonel Beaker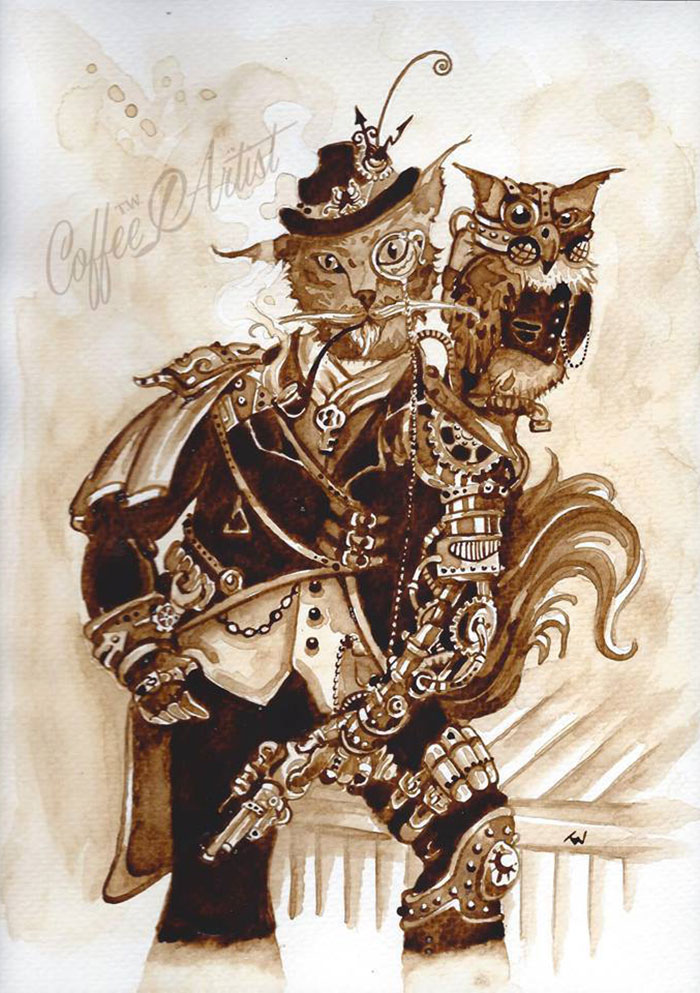 Of course, a steampunk mug made of you-know-what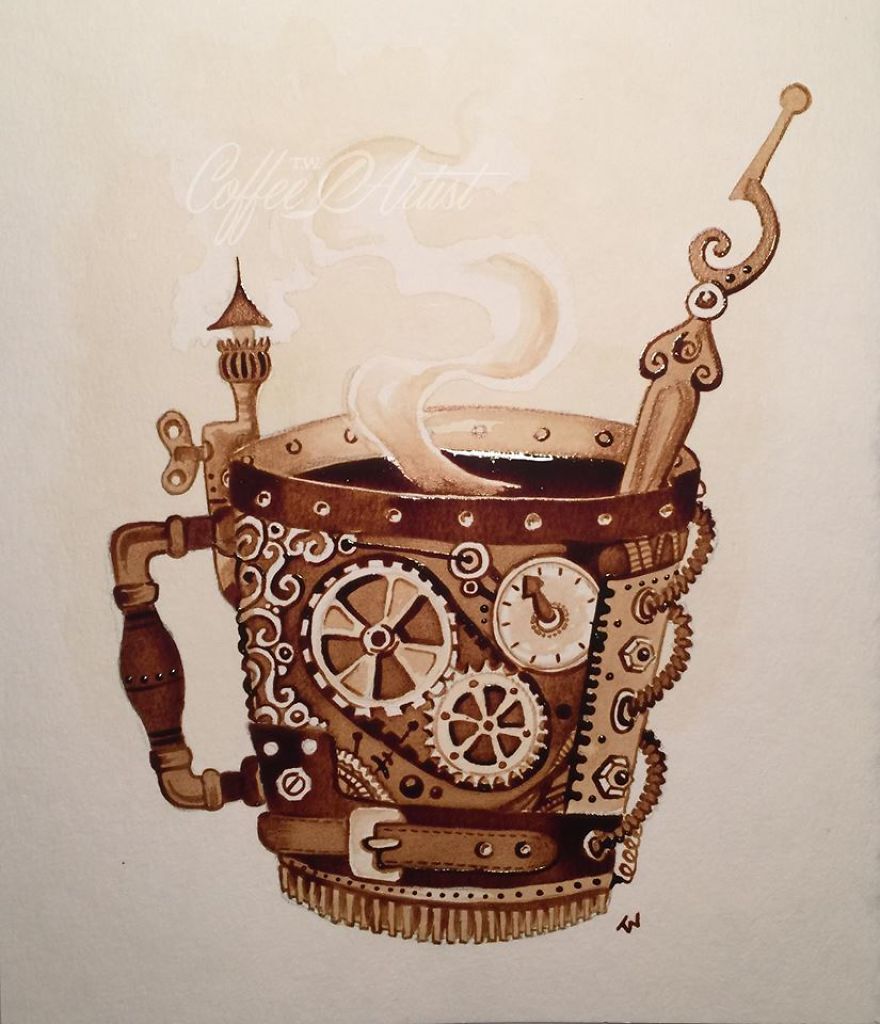 I think her future is percolating.
See more of Tammie Wales unfiltered on twcoffeeartist.com or facebook on @TWCoffeeArtist
Siobhan O'Shea is a freelance writer. She writes about pretty much everything but especially likes to bring readers' attention to new tech, marketing, human behavior, and other oddities.