Reddit user Roentgenographer shared an image of a Koala having a CT Scan.  How many puns can a koala bear?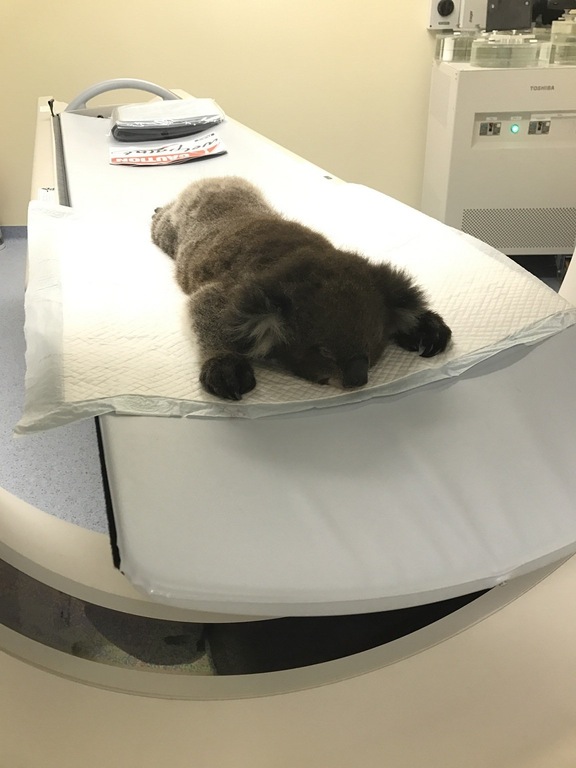 10.  Are you koalafied to do so? (by thatonegirl127)
9.  I will be soon if you bear with me (by Roentgenographer)
8. Then stop slothing around on Reddit and do some work! (by The_WarriorPriest)
7. He'll be back after a small paws (by stevenmc)
6. Jesus, how many puns can a koala bear? (by geared4war)
5. This is kangaroo court! (by Rude_Information)
4. koala-ity care (by NightOfTheLivingHam)
3. The koalas are adorable.  It's the drop bears you gotta watch out for (by decoy321)
2. Did you have a koalaty time? (by Not_a_real_ghost)
1. Koawwla. (by Obeciate)
koala is bearing down well after her ordeal.
Source:  Reddit