Dad's revenge: the earliest surviving pair of socks were designed for wearing with sandals.
Wearing socks with sandals has been a source of endless ridicule for dads, German tourists, and hippies.
It's been called the biggest turn-off for women.
The most passive of all footwear has been co-opted as a modern battle cry.
This Spaniard urged his fellow countrymen to stop selling Britons socks to wear with sandals!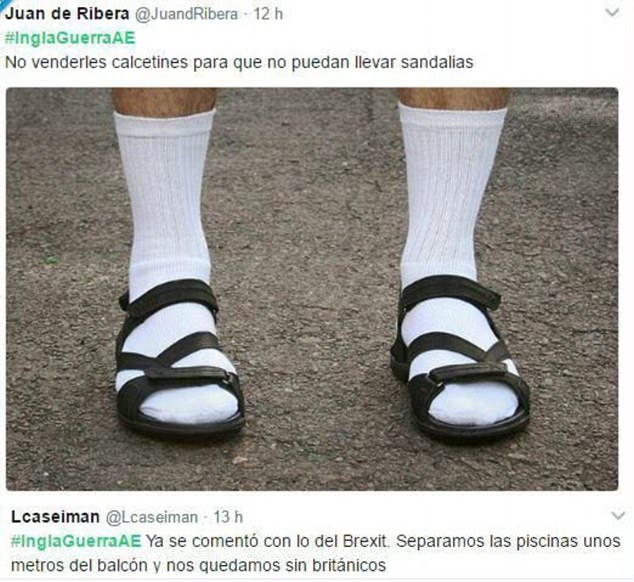 Specially designed sandal socks were found in Oxyrhynchus, Egypt.
These very odd socks were made between A.D. 250 and A.D. 420.
There's a compartment for the big toe and another for the rest.
The process used to make these red socks is called nålbindning, or single-needle knitting.
This time-consuming process required only a single thread.
These toe curlers are on display in the Victoria and Albert museum in the United Kingdom.
Perhaps the biggest wonder of these socks is that after 1,600 years, they are still a matching pair!
Something to think about on Lost Sock Memorial Day.
Bonus Fact: Washingtonians searched for "sandals and socks" on Google more often than residents of any other state.