The Rude Map of World Place Names, made by Strumpshaw, Tincleton & Giggleswick (I know!), wants to show you all the world's giggle-inducing rude place names.
So you don't have to go looking yourself any more.
North America has quite rude place names…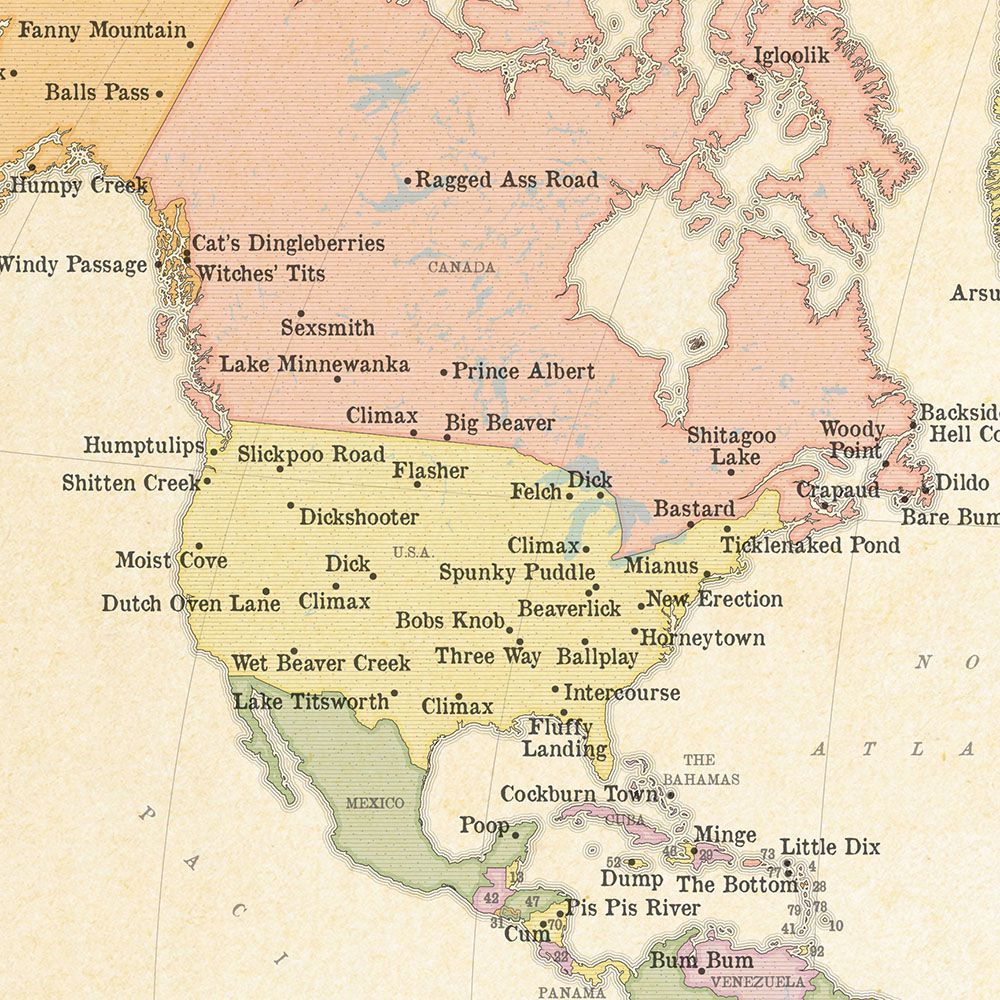 Until you see Europe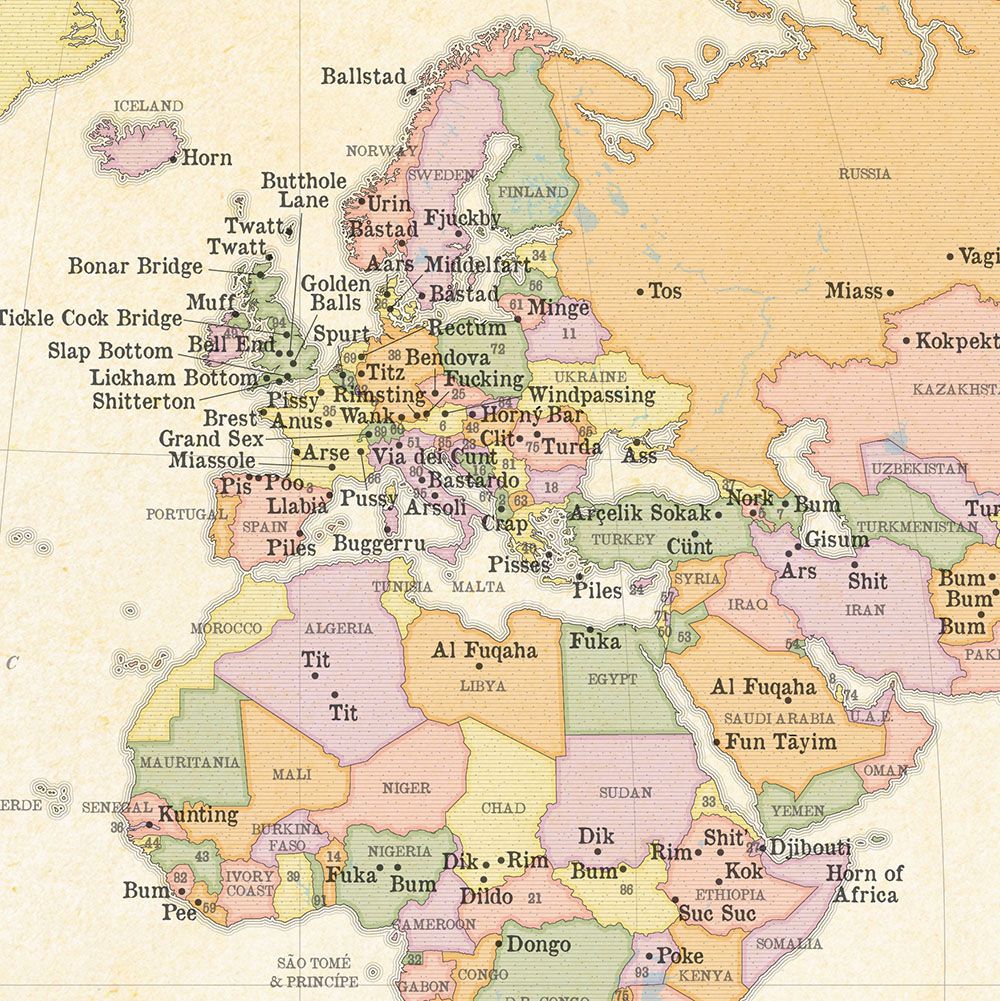 Don't get me started on Australia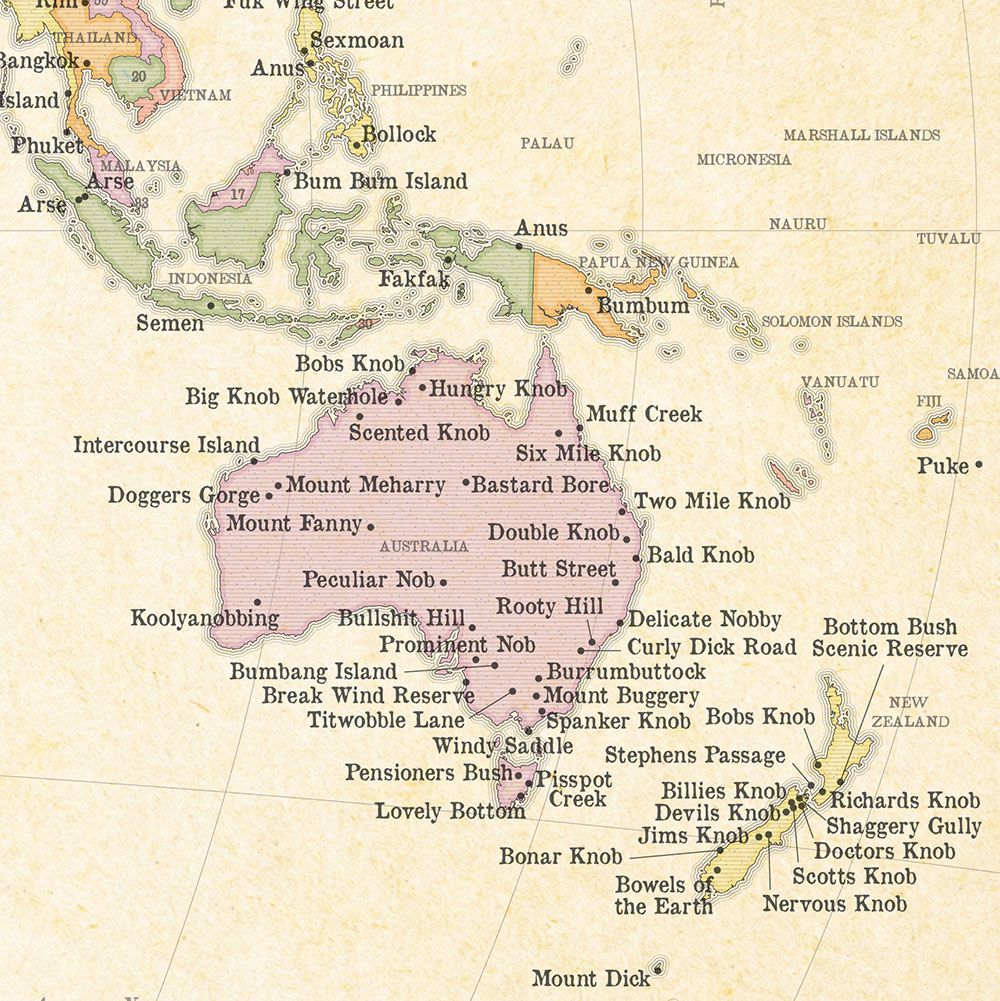 ST&G promise nearly 300 genuine rude place names of towns, villages, roads, lakes, mountains and other geographic features from every continent, such as:
Knobhead, Antarctica
Titz, Germany
Poop, Mexico
Arse, France
Fucking, Austria
Bollock, Philippines
And of course that old favourite, Lake Titicaca, Peru / Bolivia
The map is available online, A3 size, for £18 ($22).
H/T Mashable
Siobhan O'Shea is a freelance writer. She writes about pretty much everything but especially likes to bring readers' attention to new tech, marketing, human behavior, and other oddities.