Christmas cards featuring  kids being kidnapped, whisked away to hell, chained and beaten were popular in Europe since the 1800s. The cards often said Gruß vom Krampus (Greetings from the Krampus).
Krampus is the anti-Santa in countries including Austria, Bavaria, Croatia and the Czech Republic. On the evening of December 5, this devil-like horned creature hands out coal and sticks to the naughty children.
Far from being his enemy, Krampus was a sidekick of Saint Nicholas. According to the centuries-old legends, if a child misbehaved, Saint Nicholas would know and send Krampus. His job was to beat the "wicked" children with a bundle of birch sticks, whip them with horsehair and possibly throw them into a sack to take down to Hell for a year!
The origin of Krampus isn't clear. Like Santa, he probably predates Christianity, stemming from Norse and Alpine traditions and Germanic paganism. The word "Krampus" is derived from the Old High German word krampen, meaning "claw." According to Norse mythology, Krampus is the son of Hel, the goddess ruler of the underworld.
Krampus's frightening presence was suppressed for many years — by the Catholic Church and later by World War II fascists.
A more modern take on the tradition involves drunken men dressed as devils, who take over the streets for a sort of Krampus Run, when people are chased through the streets by the "devils."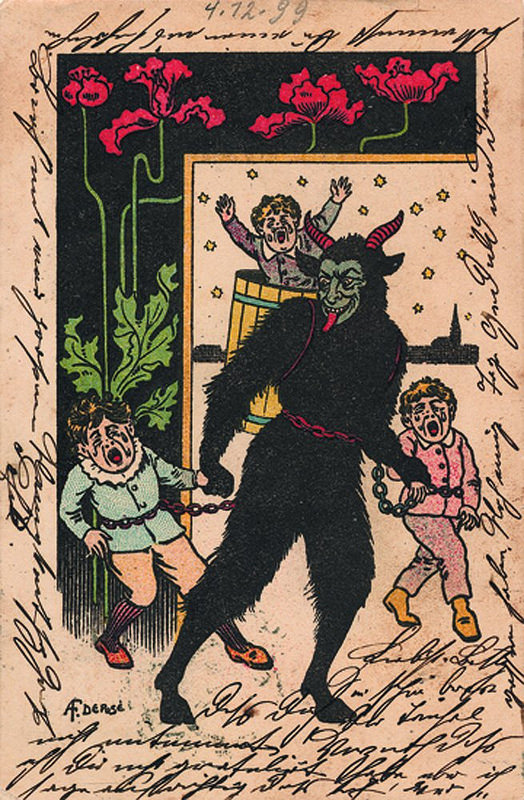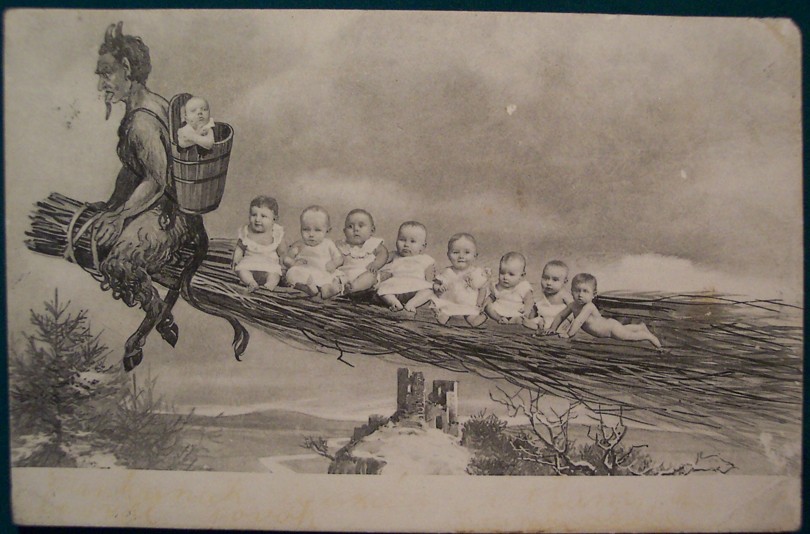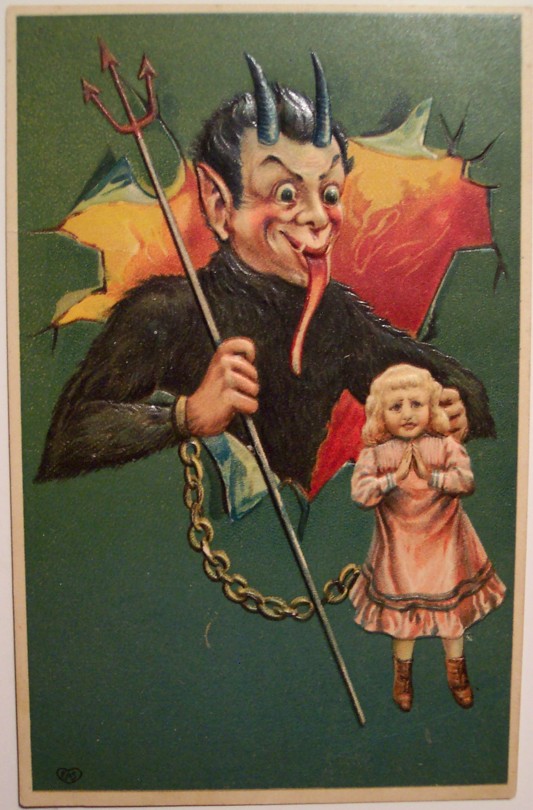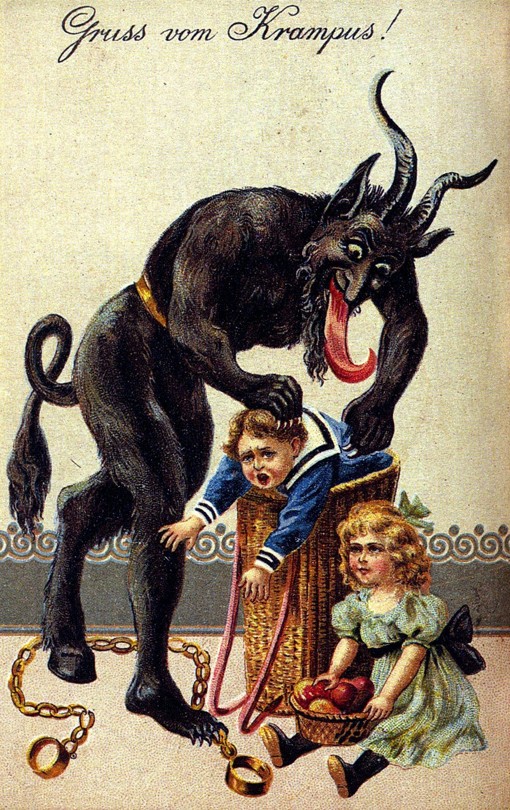 H/T Publicdomainreview