Since Yuri Gagarin manned the first ever human space flight in 1961, only 550 people have been into space.
A few private companies are working on 'affordable' flights – flights for the merely very rich, not just mega rich. SpaceX, Virgin Galactic and Space Adventures are three of the top contenders.
Space Bucks
Only one company (Space Adventures) has ever sent paying passengers into space. And the last flight was seven years ago in 2009! American businessman Dennis Tito paid $20 million to US space tourism firm Space Adventures to travel to the International Space Station on a Russian Soyuz spacecraft. The company is the only one to successfully send paying passengers into space. It has flown seven people in total.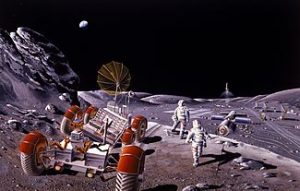 Moon Village
The European Space agency has plans to set up a permanent human outpost on the moon in the next 20 years.
This proposed "moon village," a product of international collaboration between spacefaring nations, will be a base for science, business, mining and even tourism, Johann-Dietrich Wörner, director-general of the European Space Agency (ESA), said during the 32nd Space Symposium in April.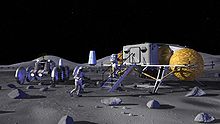 How to Build a Moon Village
Moon elements – water, ice, metals and materials – would be used to 3D print a structure or building. A rover would land on the surface and inflate a doom to protect the astronauts.
The ESA hopes that we can garner insights into the environment in which life began on Earth nearly 4 billion years ago from previously unexplored areas of the moon, such as the poles, the highlands and the far side.
The moon village would be a stepping stone to Mars and beyond.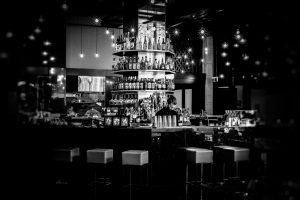 A Lunar Hilton?
In 1958, when moon-fever erupted in the United States, rumours swirled that the Hilton family wanted to build a hotel on the moon. The idea pops up again and again in popular culture until the 1990's, from "The Jetsons" to "2001: A Space Odyssey".
In 1967, Barron Hilton told the Wall Street Journal that he was planning to open a Lunar Hilton hotel within his lifetime. It would be a 100-room hotel that would be built below the surface. Guests would gather around a piano bar in an observation dome that allowed them to gaze back at earth.
The hotel group even printed promotional "reservations cards" for customers to reserve a hotel room on the Moon. Thousands of people wrote in to get their names on the cards.
Or Lunar Budget Suites?
In 2006, Robert Bigelow, the former owner of the Budget Suites of America chain, launched an inflatable habitat capsule into space. In 2007 another followed, and his company – Bigelow aerospace – has begun working on a full-scale capsule which could, he has said, form the basis of a Moon habitat.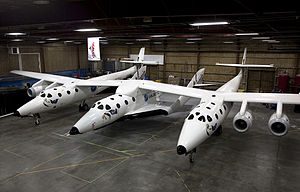 Signed Up
Virgin Galactic company has already signed up more than 600 people who aim to fly to suborbital space aboard SpaceShipTwo, at a current price of $250,000 per seat. "For Galactic, 2014 is the year that we plan to go to space, and start operating commercially," said Virgin Galactic CEO George Whitesides.
Xcor Aerospace and Virgin Galactic both expect to roll out their new rocket-planes in the first quarter of 2016 and to begin flight tests soon thereafter. By this time next year, if all goes well, one or both of these companies will be getting ready to start flying paying customers. Let's take this with a dose of space-salt. If history has shown anything, it is that most complex aerospace projects, private or public, have a way of missing deadlines. More time to fill the piggy bank!