Just give up, Christmas.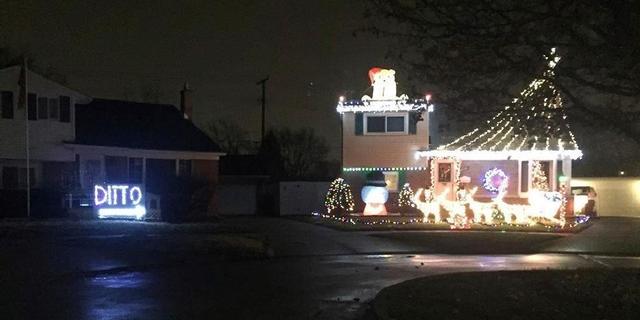 The Detroit News reports that Jami Kelly used plywood and a few strings of white lights to form the word "Ditto" with an arrow pointing toward the neighbors Christmas Lights display. "We started doing lights and then we said, 'You know what, screw it,' " said Kelly, 34. "We can't compare. Nothing measures up."
Kelly has lived next door for several years to the festive couple, whose display includes reindeer, a large snow globe and a huge bear on the roof. She nicknames them the "Griswolds" after the family in the National Lampoon's Christmas Vacation.
Even the "Griswolds" gave her a nod for her effort, she said.
Siobhan O'Shea is a freelance writer. She writes about pretty much everything but especially likes to bring readers' attention to new tech, marketing, human behavior, and other oddities.